Strategic Planning Facilitation
Articulate vision. Prioritize goals. Align for success.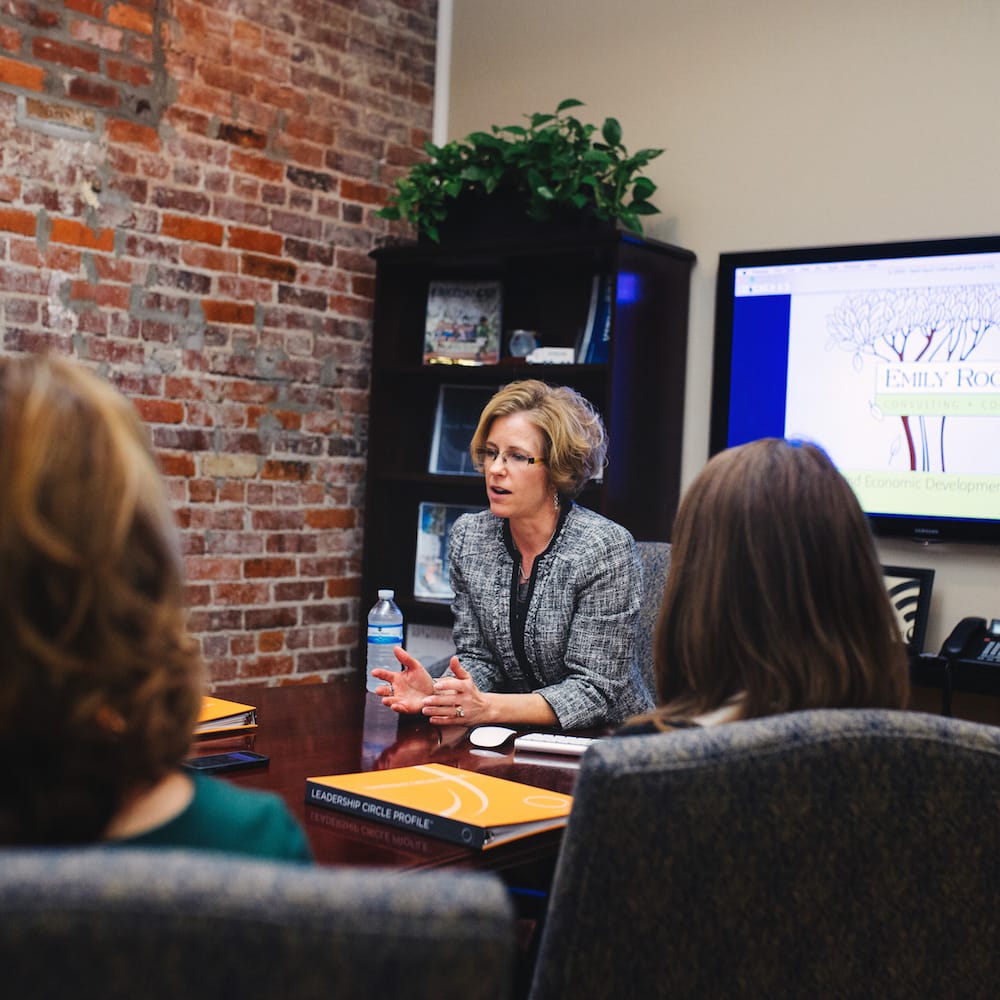 About Strategic Planning Facilitation:
Our in-person and online strategic planning facilitation is designed to focus your leadership team on the organizational priorities that matter most and align stakeholders around key performance indicators.
Stepping outside the day-to-day demands of running a business or organization is the single most powerful way to challenge daily the status quo, set a leadership team on a course to reaching its full potential, and outperform current results.
Taking time for strategic planning demonstrates the importance of a thoughtful and collaborative approach to decision-making and goal setting, provides an atmosphere that fosters team play, and creates a clear direction for agreed upon next steps with reduced risk.
From site selection, to menu planning, agenda setting and strategic facilitation, we provide a turn-key solution designed to achieve your desired outcomes.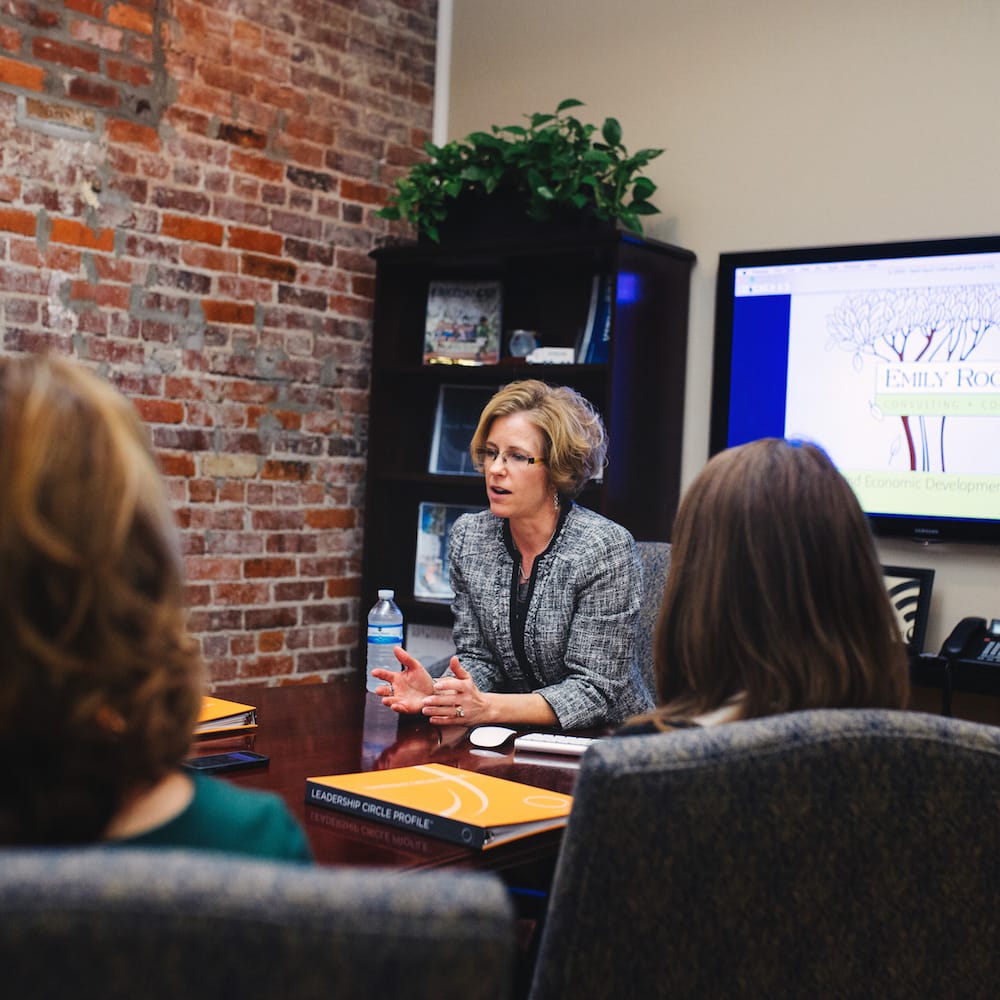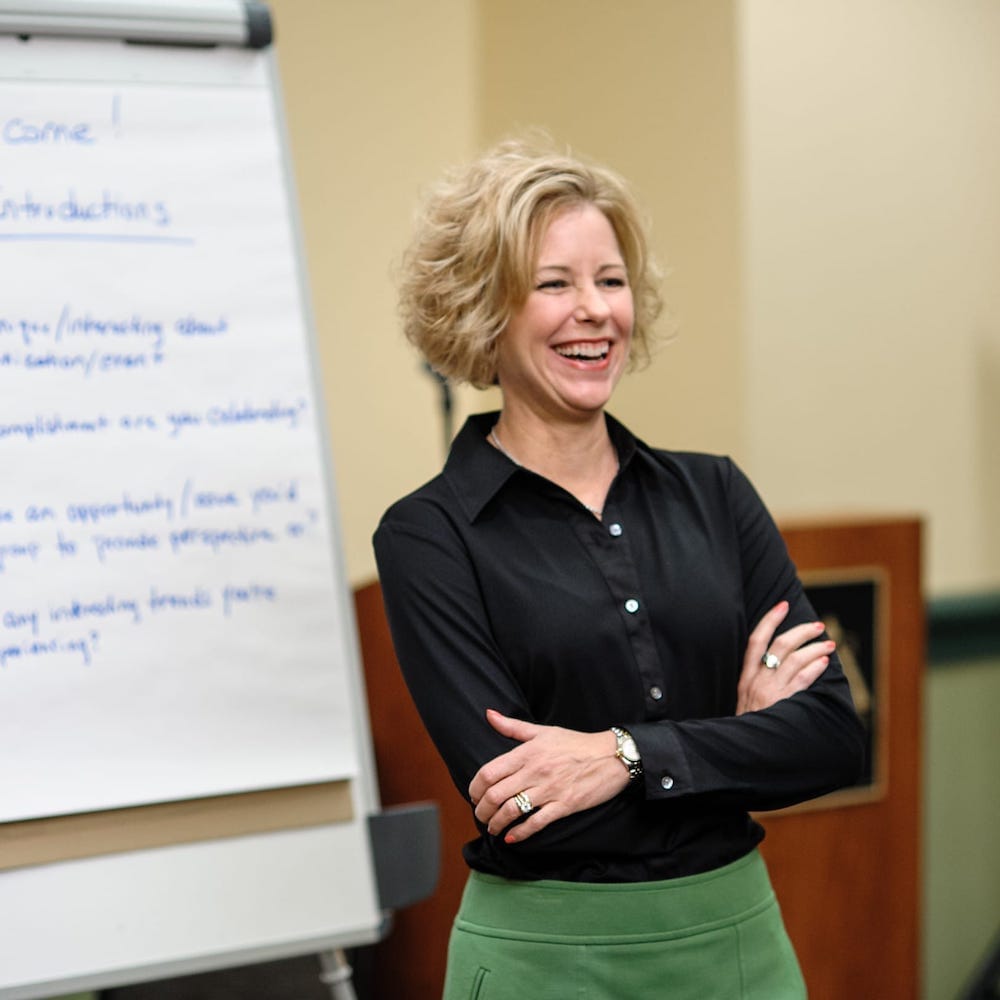 Types of In-person and Virtual Strategic Planning Services Offered:
Multi-day destination planning retreats
Full and half day planning meetings
Ongoing quarterly or monthly meetings designed to maintain strategic focus and commitment to achieving the plan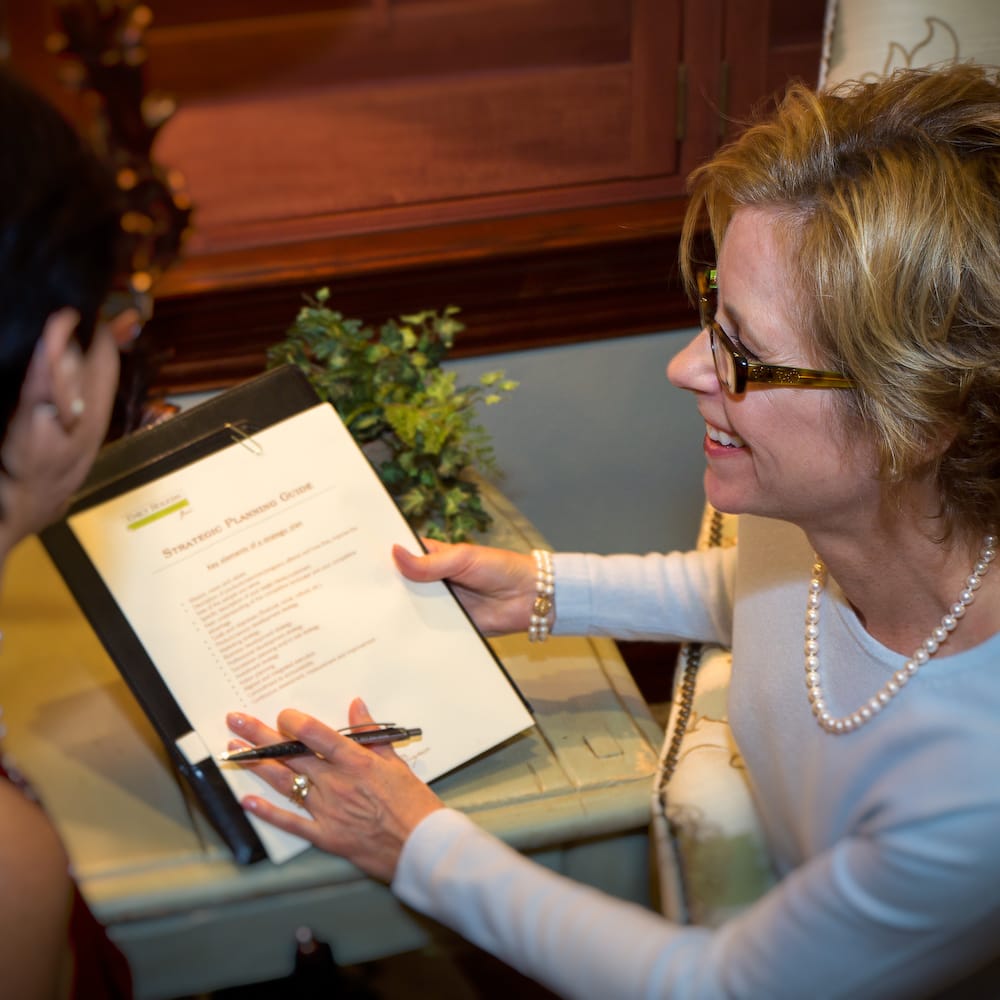 What You Can Expect:
Design of a new strategic plan
Refresh of an existing strategic plan
Clarity on organizational vision, mission, and values
Well-defined key performance indicators
Aligned decision-making
Clear direction and agreed upon next steps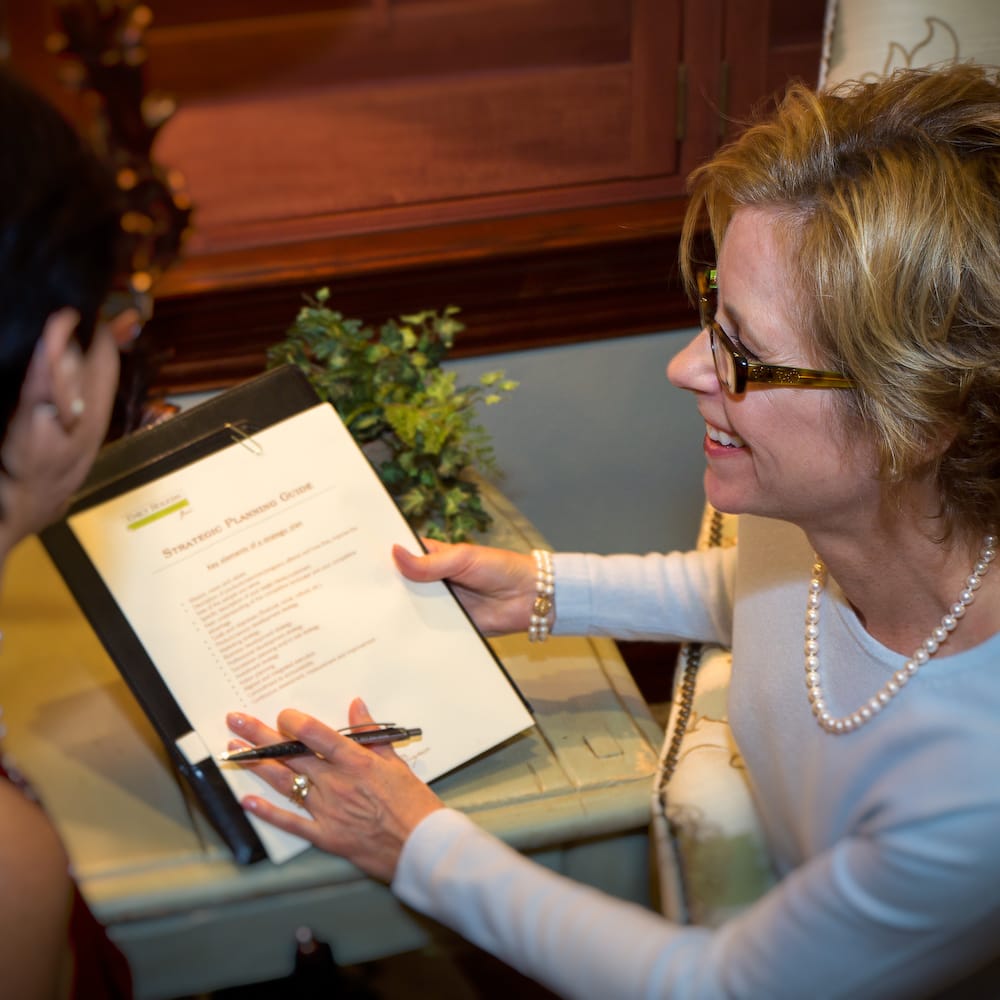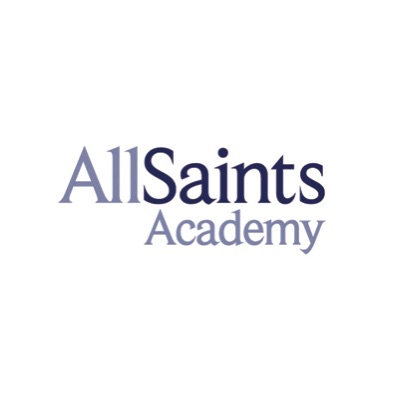 "Emily's collaborative and inclusive approach to facilitating our strategic planning meeting created an environment where our board members came ready to engage in a productive dialogue about near and long term priorities. Through her guidance our group became more cohesive, informed, aligned and clear about our organization's most important next steps."
Carolyn Baldwin, Former Head of School and Blake Paul, Esq., Former Chairman of the Board, All Saints Academy