A decade of praise for our team.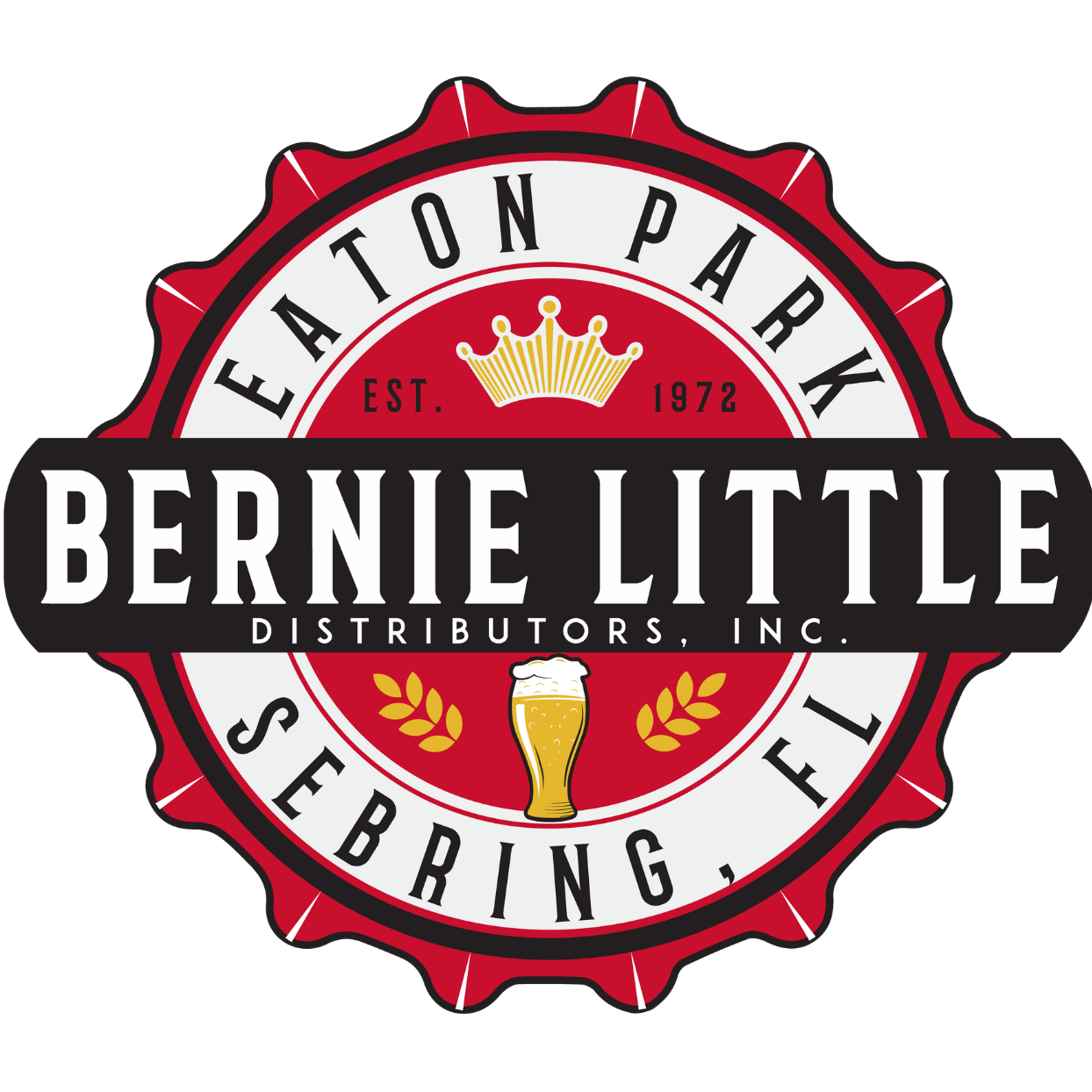 Joseph Little, General Manager, Bernie Little Distributors
"Our entire leadership team has benefitted from being coached and trained by Emily. She has taken the time to genuinely connect with all of us, quickly understood our challenges, and provided useful perspective and tools to overcome those challenges. We are more self-aware and confident in our ability to lead effectively and a more cohesive leadership team.
Being the third-generation leader of our family company has it's unique challenges. Emily's guidance and counsel has enabled me to strategically leverage my strengths, trust my instincts, be more decisive, delegate with confidence, skillfully provide feedback, and build a culture of accountability. I'm a stronger and more resilient leader and better equipped to achieve the results that matter most to our organization.
I  am forever grateful for the lessons I've learned from Emily and I truly believe her wisdom and guidance has changed my life."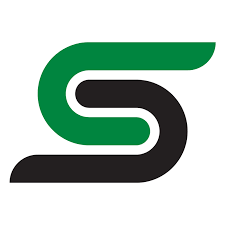 Helene Sandford, Chief Human Resources Officer, Saddle Creek Logistics Services
Since 2016, we have partnered with Emily on our leadership succession planning priorities. She has thoughtfully assessed the capacity of nearly 20 senior leaders and advised our CEO and HR team on our leaders' readiness for advancement. Most recently, she coached seven of our emerging executives as they are taking broader responsibility for enterprise-wide impact and preparing to rise within our organization. Through Emily's skillful coaching, our leaders are more self-aware, confident, decisive, influential and impactful."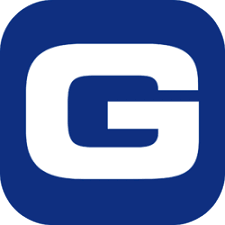 Andrea Laswell, Talent Development Manager, GEICO 
"We have had the pleasure of engaging Emily as a trainer and facilitator for our leadership team retreats two times. Recently, she provided a meaningful and engaging experience around the topics of creating intelligent change and mindful listening. The feedback was overwhelmingly positive, and our team members commented on how they appreciated the interactive nature of the day. Collaboration with Emily was seamless, and her content was immediately applicable to both our personal and professional lives. We look forward to sharing the insights we learned from Emily throughout our organization".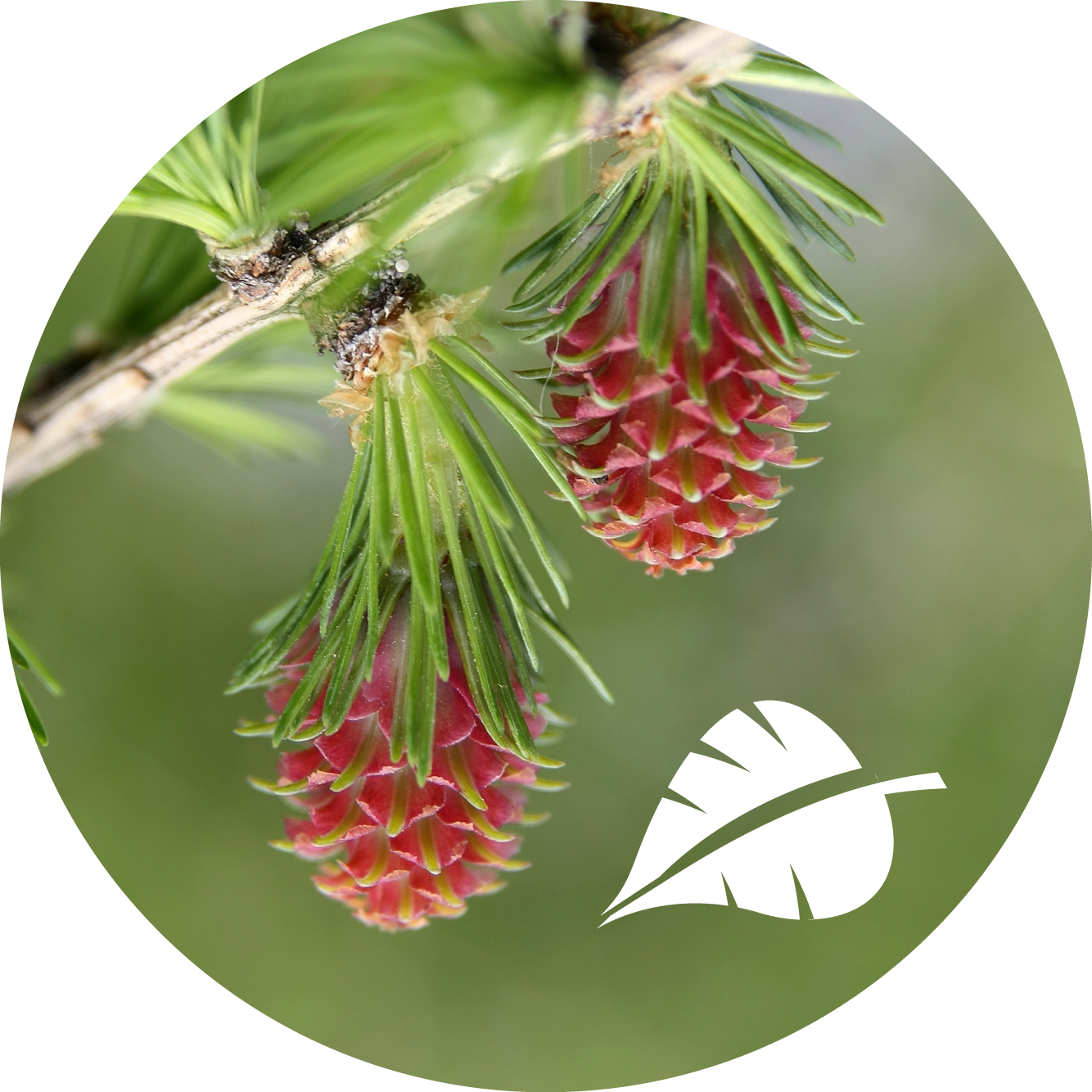 Mastering Leadership Program Participant
"The Leadership Circle 360 assessment tool was extremely eye-opening for me. It not only gave me insight to growth opportunities, it really gave me a shot of confidence knowing that I've made a positive contribution to my company and my direct reports."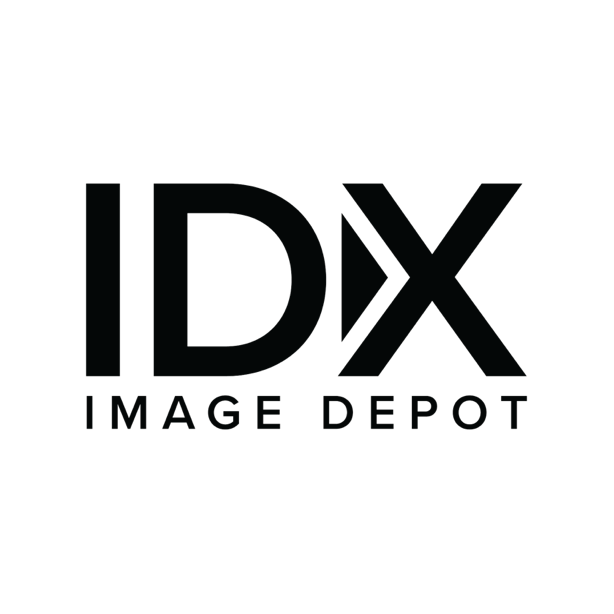 Ryan Delliveniri, President, IDX
"I've worked with Emily for over a year and she's been tremendously helpful to me and my team. She's a highly skilled executive coach with a vast array of business and leadership experience. What I most value about being coached by Emily is the new perspective she brings to our conversations that provide clarity on how to most effectively accelerate my personal and business success."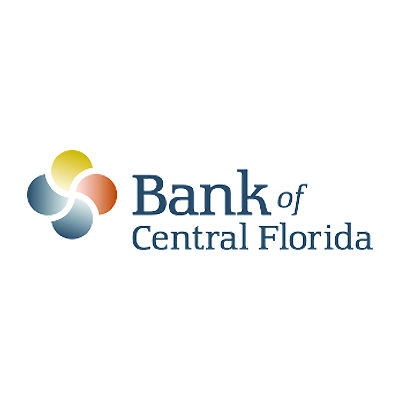 Michelle Netwal, Chief Financial Officer, Bank of Central Florida
"I believe that while technical expertise is required to be successful in an organization, it is equally important to possess soft skills including leadership presence—especially for women leaders.
 At Bank of Central Florida, we recognized the opportunity to intentionally cultivate women leaders by launching a mentoring program specifically designed to stimulate growth, learning and career development for women at all stages of their career.
With Emily's guidance our mentors were well prepared, eager to get started and primed to be effective role models for our mentees. Our 14 women mentees have not only increased their confidence and self-awareness, but they have also gained a broader perspective of our business, expanded their networks, and gleaned wisdom from longer term employees. In addition, valuable knowledge has been transferred between departments and there is a strong desire for the program to be expanded throughout the organization."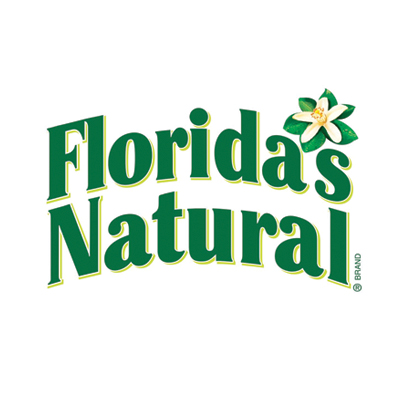 Bob Behr, Former Chief Executive Officer
and Chris Groom, Chief Executive Officer, Florida's Natural Growers
"Emily has served as a key trusted advisor since 2016 providing valuable insights and counsel as we have stewarded our leadership succession plan and prepared our emerging leaders to successfully adapt to a larger span of influence, deliver innovative solutions, and ensure FNG's long-term growth and sustainable profitability.
Recently, she facilitated a 6-part leadership development workshop series that was designed to strengthen our mid-level leadership bench and cultivate the qualities of collaborative and highly-functioning teams.
 While all of the participants described the series as highly engaging and relevant to their roles, one participant described the program in this way, "I have been through numerous trainings in my 15 years at Florida's Natural, and this one was hands down, no comparison the absolute best one. I appreciate all of the knowledge I gained during this exercise and hope to continue to build and refine my skill set with the guidance of this information."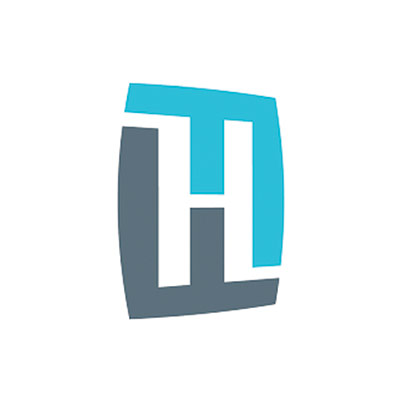 Jason Heacock, President/Partner and Stacey Heacock Weeks, Partner, Heacock Insurance
"In 2017, we were extremely excited and proud to continue ownership of Heacock Insurance – now a 5th generation family business.  In early 2018, we felt that we needed to strengthen our leadership team and engaged Emily to evaluate our team, provide us with leadership development training, and create a cohesive and effective management group.  
She also facilitated the process of reevaluating our strategic priorities, intentionally designing our co-ownership alliance, and navigating unexpected business challenges brought on by COVID-19.  Emily has been our trusted guide – offering valuable wisdom, insight and counsel. 
She has supported our leadership team through engaging team development workshops, one-on-one coaching, and a refresh of our mission, vision and values. Because of Emily's consistently objective and judgement-free approach to working with us and our leadership team, we have the highest degree of confidence that her advice and coaching is always grounded in the best interest of our company and employees.
As we approach our 100th anniversary in 2022, we are well-positioned to grow our capacity to successfully serve our Central Florida clients."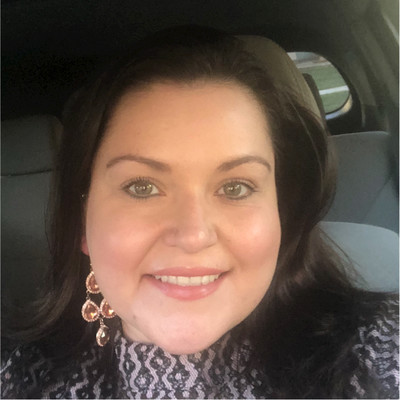 Katie Lent, Empowerment Coach
 "As a result of being coached by Emily, I have gained clarity about my next steps and become more accountable to myself and my action plan.  I'm getting out of my own way, showing up more confidently, and feeling validated about my decisions and new direction.  Emily's coaching style is supportive, insightful and sincere."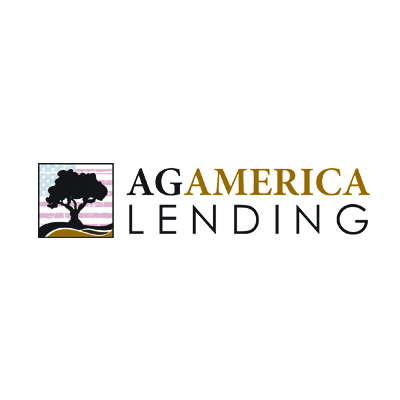 Brian Philpot, 
JD, President, CEO & Principle Owner, AgAmerica Lending
"For more than two years, Emily has served as a trusted advisor to me and our executive team. In addition to cultivating an executive team that exemplifies our mission and executes on our company efforts, she has prepared our emerging leaders to successfully transition into new roles.
Our dynamic and rapidly growing company has benefitted from Emily's executive coaching, team development, and guidance on creating a healthy organizational culture. Our executive team is more aligned, our leaders are better prepared to successfully navigate change, and our strong company culture is fueling our ability to achieve aggressive growth targets."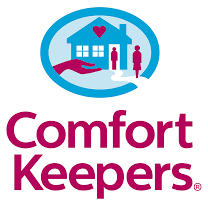 Tracy Kelley, Chief Executive Officer, Elder Care Services of Central Florida, Inc., Comfort Keepers
"Since 2017, Emily has served as a trusted advisor and executive coach to me and my leadership team as we have navigated significant organizational change. Three years later, I'm a stronger leader and surrounded by a highly capable leadership team. Our organizational culture has improved while our business performance metrics have trended up. Emily has also played an important role in scaling leadership within our company through a leadership development workshop series that resulted in a 40% increase in understanding how to cultivate highly functional teams. We are well-positioned to successfully navigate future challenges and achieve our business goals."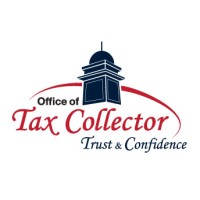 Joe Tedder, Polk County Tax Collector
"As our organization continued its strategic leadership succession planning process, we engaged Emily to provide executive coaching for two of our high potential team members. With Emily's guidance, the individuals became more aware of their leadership strengths including how to leverage them and identified opportunities to continue to grow in their leadership effectiveness. As these individuals are preparing to step into higher-level leadership roles, they are better equipped with the leadership skills that will enable them to successfully transition into their new roles."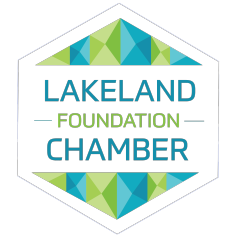 Darla Pettaway, Former Executive Director, Lakeland Chamber of Commerce Foundation
"Participants in our Management Training Series that was facilitated by Emily experienced a 51% increase in their level of understanding of leadership best practices, and reported that the 7-part series (that was seamlessly migrated to Zoom after the 2nd workshop) was highly relevant to their professional roles. 
The content they most valued was the insight they gained in understanding their communication styles to help them lead more effectively during this time of rapid change brought on by the COVID-19 global pandemic. The new tools they have put into practice to keep up with the pace of change over the past few months includes: being more intentional about communication, utilizing new approaches for conflict resolution, and applying coaching habits to build better relationships and provide meaningful feedback."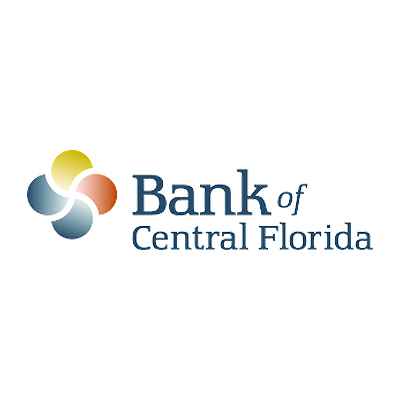 Paul Noris, Chairman & CEO, Bank of Central Florida
"For the past 18 months, the Bank of Central Florida leadership team has benefitted from Emily's executive coaching, training and meeting facilitation. We now share a common framework for what it means to lead with excellence, which has sharpened our competitive edge. Progress toward achieving the bank's desired outcomes has been accelerated and we are exceeding our KPI targets.
Through this engagement, our culture has become more unified, our decision-making abilities are stronger than ever, and the core values that define and differentiate our company are being fully expressed by our leadership team. When faced with challenges, we are communicating more effectively and are more comfortable engaging in productive conflict making it easier to deal with unexpected issues."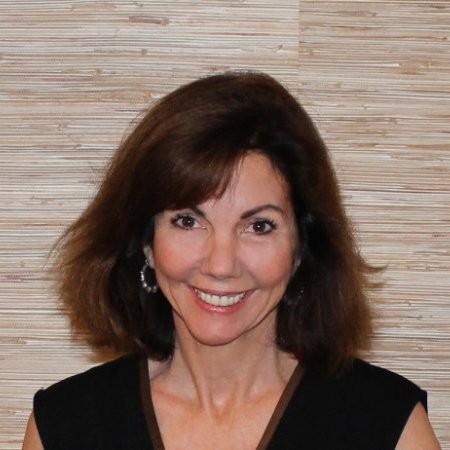 Betty Miller, Former Director of Alumni Relations, Florida Southern College
"I had the pleasure of meeting Emily at a conference recently and heard her facilitate an experiential learning session on the topic of Mindful Leadership. I was mightily impressed! Following the session, I read that a huge percentage of highly successful leaders are coached at some point in their lives. If you have a chance to hear Emily present on mindfulness or have the opportunity talk with her about the benefits of coaching, it will be time well spent."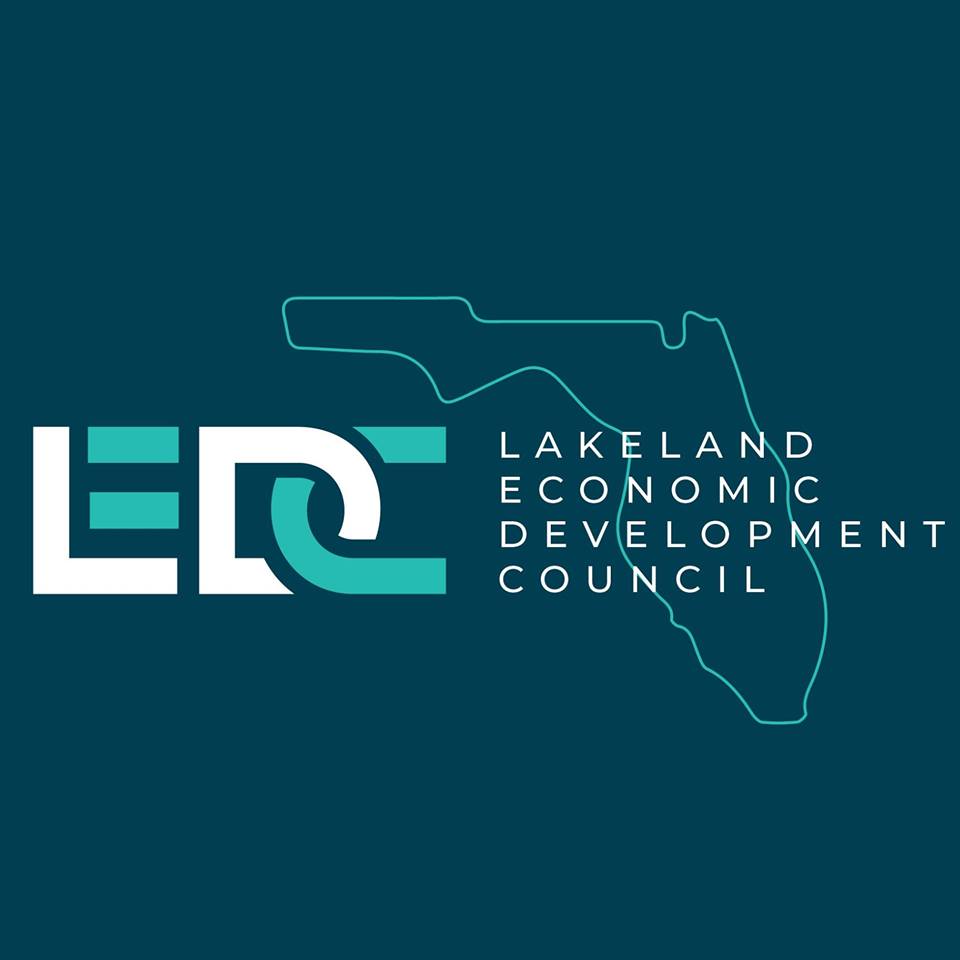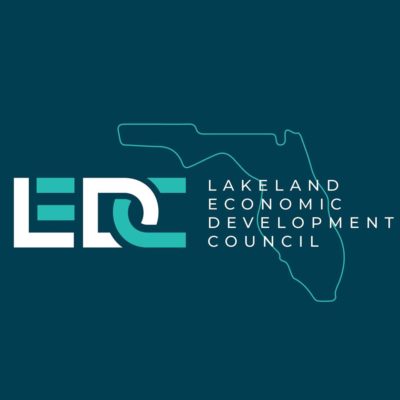 Steve Scruggs, President, Lakeland Economic Development Council
"The greatest value our team has received from Emily's coaching and facilitation is a more comprehensive understanding of each persons' innate personalities, traits and abilities to lead with excellence. As a team, this was crucial to our development and understanding of ourselves before we on-boarded new team members and as our leadership team grew into more complex and demanding roles. It's been impactful to see our team members shift into their new leadership roles with a renewed sense of confidence and understanding of how to lead with greater capacity and effectiveness. We've seen immense growth in our team within the past 6 months."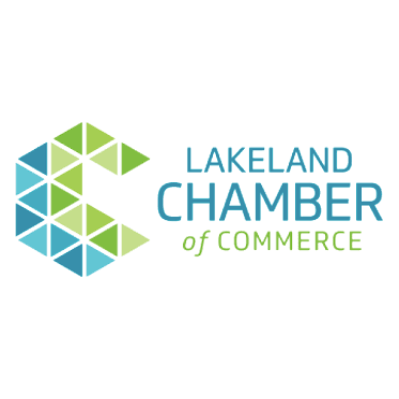 Darla Pettaway, Former Chief Development Officer, Lakeland Area Chamber of Commerce
"Participants in our Advanced Management Training Series that was facilitated by Emily experienced a 36% increase in their level of understanding of leadership best practices and reported that the 7-part series was highly relevant to their professional roles. The content they most valued was the feedback they received from the DiSC 363 for Leaders Assessment, cultivating a strong leadership presence, and communicating for impact. The new tools they have put into practice includes: being more intentional about communication and meeting effectiveness, utilizing new approaches for conflict resolution, and applying coaching habits to build better relationships and provide meaningful feedback."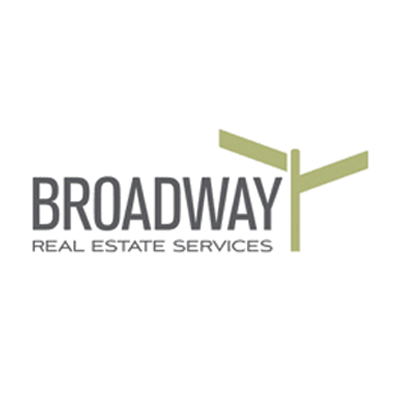 Matt Clark, President Broadway Real Estate
"Taking part in the team development training series that Emily designed for our team has improved how our leadership team communicates and relates to one another on a daily basis. Being open to others perspectives, learning how to engage in productive conflict, and holding each other more accountable has made us a more confident and effective as a team. Upon completion of the workshop series, collectively, we experienced a significant increase in our level of understanding about how to be more effective team players."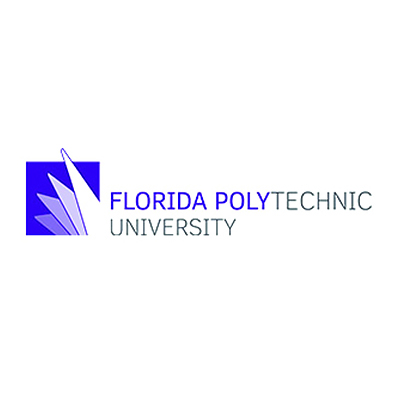 Cabinet, Department Heads & Chairs, Florida Polytechnic University
"Participating in Emily's 8-part workshop series has helped us grow as a leaders. Learning to be a more active listeners, understanding different communication styles, becoming more intentional about our impact, and getting more comfortable with productive conflict resolution has made us more self-aware and able to collaborate more effectively with our colleagues. As a leadership group, we are more cohesive and aligned. Upon completion of the workshop series, collectively, we experienced a 41% increase our level of understanding about leadership best practices."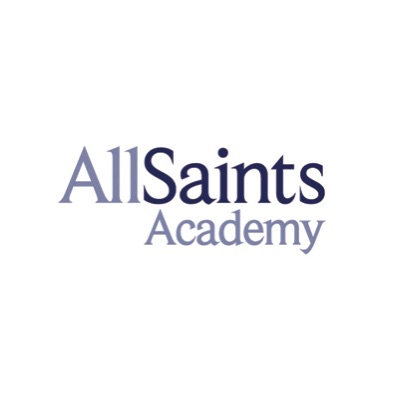 Carolyn Baldwin, Former Head of School
and Blake Paul, Esq., Former Chairman of the Board, All Saints Academy
"Emily's collaborative and inclusive approach to facilitating our strategic planning meeting created an environment where our board members came ready to engage in a productive dialogue about near and long term priorities. Through her guidance our group became more cohesive, informed, aligned and clear about our organization's most important next steps."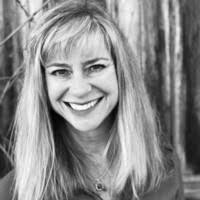 Michelle Mariola, Chief Brand Strategist, Mariola Unlimited
"There isn't anything that Emily does that isn't marked with purpose. Her soft-spoken, calming voice has been a gentle reminder to help me find my true north. Emily is a stellar role model of leading by example and achieving that enviable balance between work and personal life. When she isn't working, you can find her taking her treasured horse, Blue, out for a ride. She has taught me so many things, but she always reminds me to stay true to myself; be agile when needed, but never, ever compromise your beliefs; and be resolute in your convictions."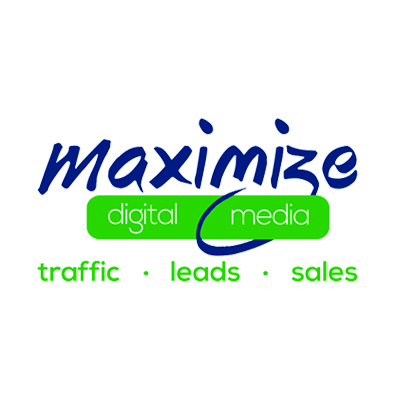 Chrissanne Long, Founder Lakeland Business Leaders & CEO, Maximize Digital Media
"Emily's ability to lovingly hold up the mirror and give her clients the opportunity to play their bigger game, while giving them the tools & support they need in order to deal with their obstacles head-on is truly a gift. The exercises and conversations Emily facilitated during our team retreat re-invigorated everyone with a renewed sense energy and collaborative spirit. Our team walked away with a lot of new tools and fresh perspectives to build on our strengths and work on being more productive together. The safe, trusting environment that Emily created lead to important conversations about how our team members can best support each other and develop systems that create a more sustainable organization. Our motto from the day, "in it to win it", lives on our office project board."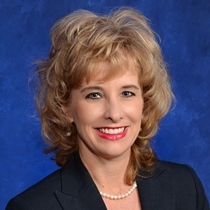 Kathryn Koch, Principle, Lanier Upshaw, Inc. (now part of BKS-Partners)
"Working with Emily has led me to a greater work-life balance and helped me make more time for the things I truly enjoy. Emily coached me in techniques to express myself in ways that better represent my role as an executive leader in my organization. Incorporating meditation into my daily routine has added to my well-being and enhanced my sense of contentment and peace. My clients have noticed a difference in me and I'm thrilled with the changes in myself! What a wonderful testament to the results of my work with Emily."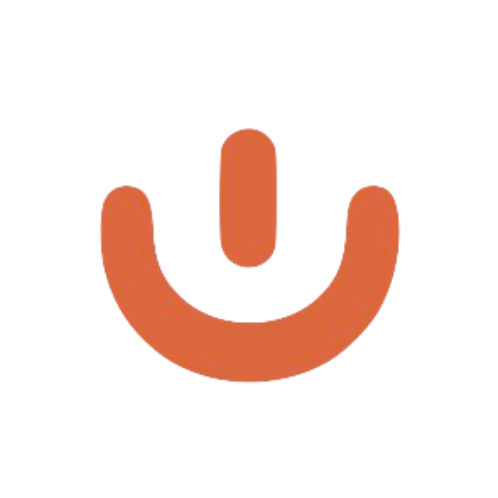 Meg Bellamy, Former Executive Director, Catapult and Former Chief Brand Officer, AgAmerica Lending
"The greatest value I received from the Leadership Circle Profile 360° and Emily's coaching is a greater understanding of the key behaviors that lead to high-achievement and effective leadership as well as the inner assumptions that limit effectiveness, authentic expression, and empowering leadership.
I'm not the kind of person that often stops to evaluate the "why" of me.
While I have a deep desire to better myself, my MO is to keep moving forward. Stopping seems like a waste of time. This Leadership Circle Profile 360° assessment forced me to stop and think and to assess if I'm effectively leading and to really understand where (and why) I am operating out of the various dimensions and styles on the circle. The Leadership Circle Profile 360 is invaluable for continued leadership growth."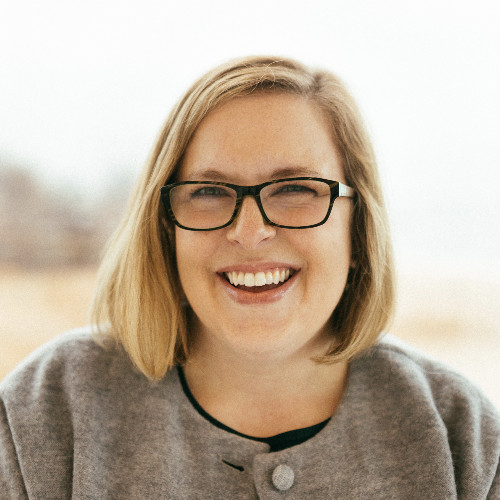 Diane Knoepke, Associate Director of Student Affairs, Northwestern University
"The retreat space Emily has created at Crooked Lake is a gift of nature and also a gift of people brimming with creativity, generosity, and depth of spirit. My second retreat weekend in this sacred place was even more wonderful than the first. Emily and her team take very good care of their guests in every way. I left feeling restored and full of gratitude."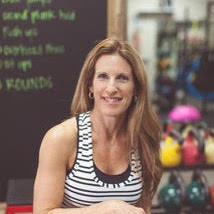 Carol Davidson Hornsby, Business Owner and Personal Trainer
"Participating in Emily's mindful leadership workshops helped me develop my mindfulness muscle. The complexities of running a successful business and clutter of everyday life was holding me back from being my best. Through the experiential and thoughtfully planned workshops I gained skills needed to be more present to my clients' needs, purposeful about my business goals, and resilient in times of stress."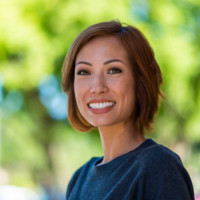 Diana Smith, Former Director of Membership & Marketing, Polk Museum of Art
"Emily's guidance and insight have taught me to be more present and mindful while also being more comfortable with the unknown. As I have considered and acted upon what's best for my growth, I'm more content and connected to my true purpose. Being coached by Emily is truly a gift!"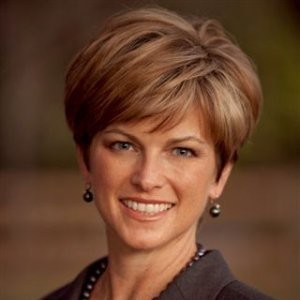 Courtney Paat, CEO, Courtney Paat Insurance Agency, Inc.
"Participating in Emily's workshops, retreats and coaching has created greater clarity around what I most want to accomplish, generated impactful results, and compelled me to make courageous decisions and act upon them."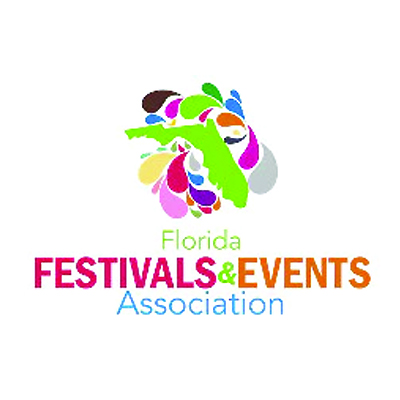 Suzanne Neve, Executive Director, Florida Festivals & Events Association
"Emily skillfully led our board of directors through a strategic planning session. using a series of thoughtful discussions where participants openly shared ideas, assessed obstacles to success, and identified growth opportunities.
Emily's understanding of our unique situation created an atmosphere where everyone was highly engaged in the process, energized by the ideas generated, and ultimately left the meeting with a higher level of commitment to our organization.
Emily gave us the tools to develop a clear, attainable, and measurable plan that will launch Florida Festivals & Events Association into a new era of growth and success."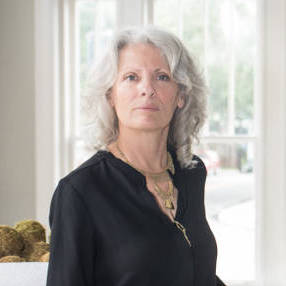 Ursula Radabaugh, Interior Designer
"Reflecting on our retreat weekend together, I continue to marvel at the clarity I feel after experiencing what I like to call the "Crooked Lake Magic". I cannot pin this clarity on any one part of the retreat but the cumulative effect it had on me was like a tonic for the soul. Thank you for your hospitality and for your soothing work. I so enjoyed simply "being" with all of you."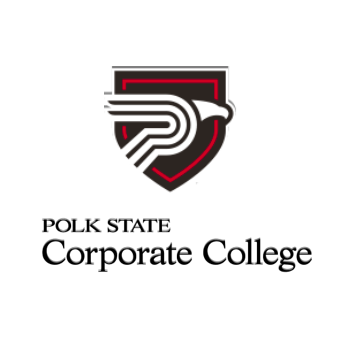 Rob Clancy, Former Director, Polk State Corporate College
(Now President, Bartow Economic Development Council)
"Our team's growth has been guided by Emily's wealth of real-world business development experience and insights.
Through a series of engaging trainings and collaborative coaching sessions, our team has gained valuable skills, concepts and recommendations for successfully generating incremental revenue and impact for our organization.
Specifically, our team is more empowered and focused, is collaborating and communicating better, and making use of valuable new processes and resources. Emily has been essential to our ongoing growth and success."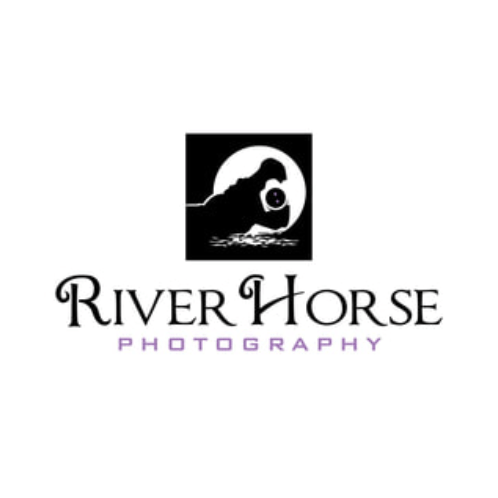 Alan Rolette, Freelance Photographer and Owner of RiverHorse Photography
"After I decided to start working with Emily the phrase 'I was lost, now I'm found' seems hyperbolic and a histrionic overstatement, but it truly is how I feel. I came to Emily confused about my current path and future paths. Several coaching sessions, a few reference materials, and a couple of books later my path is clear and my future is bright.
Since I started coaching with Emily, I have planned and executed moves that have helped me work toward securing my own future and I even started a business that I didn't know I wanted. She is helping me stay focused and dial down all the additional noise that a busy life can bring. I am more productive at work and I just seem to keep making all the right moves. Working with Emily is one of the best decisions I have ever made."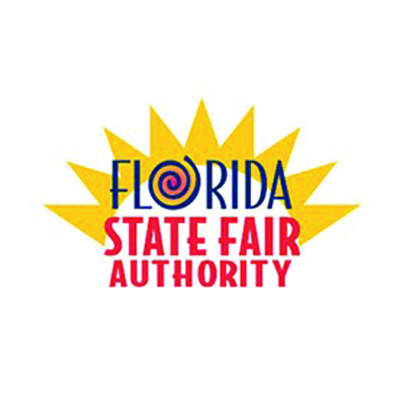 Sabrina Permuth, Former Director of Human Resources, Florida State Fair Authority
"Emily's commitment to excellence inspires leaders and teams to achieve their highest potential. Her ability to authentically connect with individuals and groups at every level of our organization has resulted in a more trusting, compassionate and productive approach to communication and conflict resolution. Together we are building stronger alliances and finding better solutions."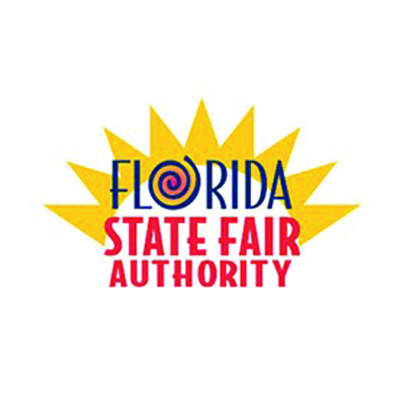 Terri Parnell Longphee, Director of Sales & Marketing, Florida State Fair Authority
"Emily's strategic advice and ongoing counsel have been vital – particularly as we've been transitioning into a new approach to partnering with corporate partners. For a second year, we've exceeded our business development goals. By working smarter, achieving our key performance metrics and designing more purposeful partnerships, we're on a path to realize our full revenue potential."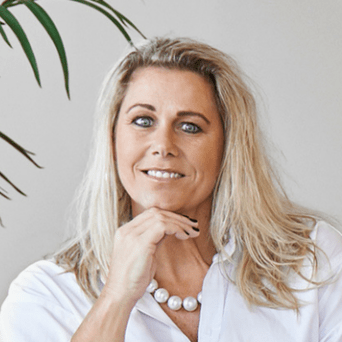 Barbara Emener Karasek, Former Senior Marketing Executive
(Now CEO & Co-Owner, Paradise Advertising & Marketing)
"Coaching with Emily has been a transformative process. She's taught me how to be more accountable to myself, reconnected to me to my core values and put me on a path towards living a more balanced, well-rounded and healthy life.
I have discovered a vision, mission, and purpose for my life. Through coaching, I've become a much stronger person emotionally and spiritually. I've been able to redefine what success means to me and become more open to new opportunities that I would have never considered.
Emily has helped me define what I want in a new career and helped me draw boundaries that if crossed, would compromise my new found balance and contentment with life. I feel very fortunate and have immense gratitude to Emily for being an integral part of my journey at this important life stage."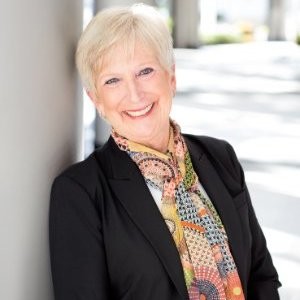 Peggy Gordon, Owner, Peggy Gordon Consulting
"What an incredible wellness retreat weekend! I returned home feeling relaxed, focused and in touch with my thoughts and feelings. The weekend provided time to think, reflect and appreciate the incredible setting of Crooked Lake. Emily, I appreciated your thoughtful planning and gracious hospitality. The company of the other woman attending added greatly to the richness of the entire retreat experience. Thank you! I cannot wait to return."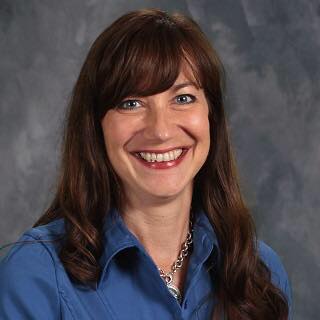 Lana Tatom, Elementary School Principal, Author, and Yoga Teacher
"Attending Emily's retreat last fall was exactly what I needed to recharge. My weekend was everything a retreat should be – stimulating conversation with amazing women, nutritious and energizing meals, relaxing massage, invigorating yoga, breathtaking views of the sunset and even a boat ride! I especially enjoyed the cooking class and look forward to using the recipes we received at home.
My overall experience combined with the convenient location and reasonable all-inclusive pricing makes Emily's retreat a must for every woman. I am grateful to Emily and her family for their hospitality and I am looking forward to the next retreat!"
Let's see if we're the right fit to help you focus on what matters most, achieve more, and create a lasting impact.