A Guide to Legacy Leadership
Reflect. Inspire. Become.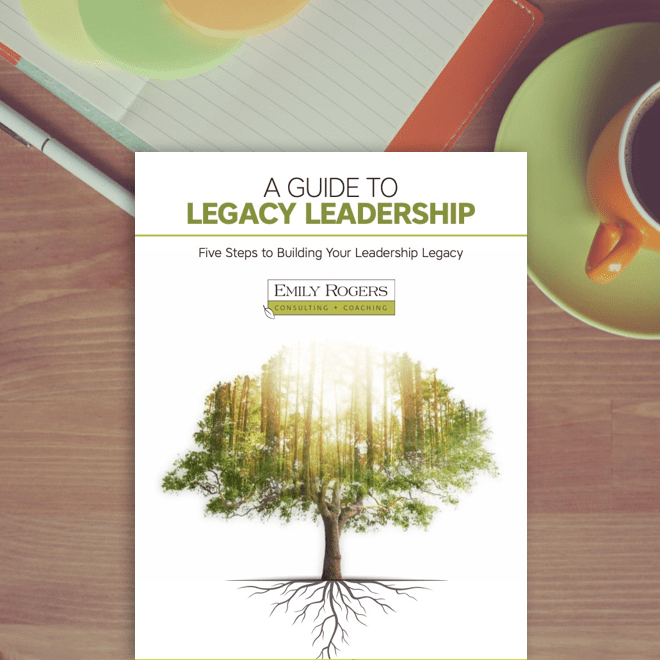 Your leadership legacy is the impact and influence you have on others over your tenure as a leader and it is formed by the guiding principles you apply most consistently to your decisions and actions. Legacy-minded leaders ensure a better future by creating something that outlasts them and enabling the legacies of others. This guide describes five steps to building your leadership legacy.