Guides
A Self-Directed Guide to Creating Work-Life Balance
Creating a sense of work-life balance is essential to our overall well-being, fulfillment, and ability to consistently perform at the highest levels. Balance is different for each of us and is about becoming aware of the choices available to us and committing to life-giving choices. Balance takes place in the midst of action. It's a journey, not a destination. We are either moving toward more balance and alignment or away from it. This guide is intended to serve as a self-directed discovery for realizing a greater sense of balance, meaning and joy. Utilizing this guide will: provide you with the opportunity to reflect upon your current state of work-life balance, encourage you to pause and explore new perspectives about what balance means to you, illuminate what's most important in your life and work, compel you to take action that is aligned with your highest priorities and continuously propel you toward a greater sense of balance.
To download this guide,  please visit the download page.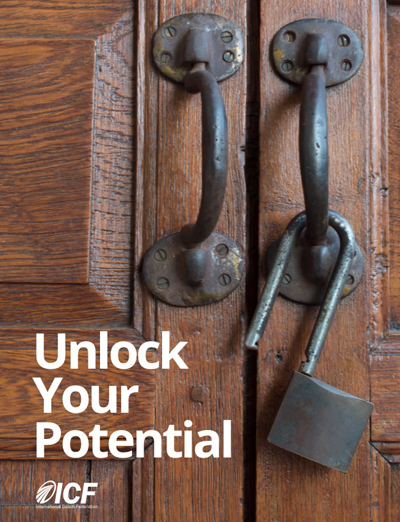 Unlock Your Potential
What do you want to accomplish? What would you start today if you knew you could not fail? What's holding you back from achieving your goals? Everyone has goals they want to reach, challenges they are striving to overcome, ideas that need a road map and times when they feel stuck. A growing number of individuals are turning to professional coaching for support in identifying and living out their vision and purpose so they can be the best versions of themselves. Partnering with a professional coach can unlock your potential and set you on the path to thriving personally and professionally. This guide, published by International Coach Federation (ICF), defines coaching, explains how coaching is different from therapy and consulting, and shares the benefits of working with a professionally trained coach.
Presentations
Grow With Purpose
These 12 guiding principles will teach you how to grow with purpose both professionally and personally starting with identifying a compelling purpose.
Leadership Succession Planning
This presentation illuminates the new role that HR is playing in succession planning and the many factors that have contributed to the leadership void that organizations are facing. It also provides guidelines for preventing a future crisis in leadership succession.
LEDC CEO Survey

In July 2017, the Lakeland Economic Development Council conducted a survey administered by Emily Rogers Consulting + Coaching for the purposes of examining talent acquisition and retention challenges and identifying other pressing issues that were on the minds of business owners and executives in Lakeland.
Qualities of High Performing Leaders
Great leaders demonstrate many characteristics, but there are five qualities that consistently define high-performing, purposeful and inspiring leaders. This presentation illuminates each of these qualities and provides a compelling description of how these traits are embodied in the most successful leaders.
Mindful Leadership

Supported by a vast and growing body of research, mindfulness and mindful leadership has been incorporated into the corporate cultures if many Fortune 500 companies. Read more for tips on how practicing mindfulness can result in enhanced performance, improved decision-making, sustainable productivity and overall well-being.
Radio Interviews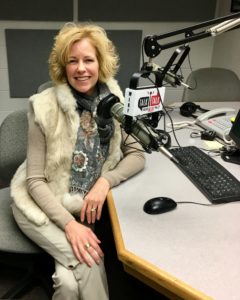 For many of us the beginning of the new year means making a resolution to change. For some, change can be hard and a bit scary because it requires stepping outside of comfort zones.  Giving up an old habit and starting a new one that better serves us.  In this radio interview, Emily leads the audience through the process of creating intelligent change that sticks by beginning with the " why" behind the change and creating the conditions necessary for change to successfully occur and become sustainable.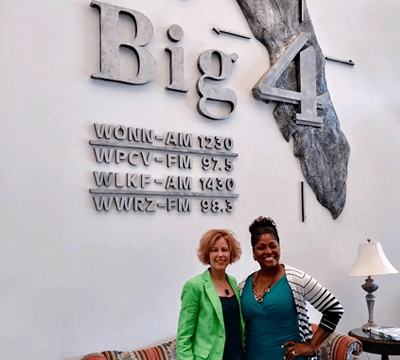 Mindful Leadership

Leaders in today's world must find ways to produce outstanding results in an always-on, round-the-clock work atmosphere where distraction, mental clutter and an increasingly complex world can overwhelm vision and cloud strategic thinking. Mindful leadership starts with the self and is a powerful tool for anyone in a position to influence others – CEO's, executives and managers, nonprofit leaders and community trailblazers. It invites leaders to explore the possibility of bringing the mind's entire capacity to each moment cultivating leadership excellence and inspiring the very best in ourselves and others.
Inner Game of Leadership
Mastery of the technical competencies required to succeed professionally in a business or organization is only part of a meaningful leadership journey.  These technical competencies make up our "outer game" that is demonstrated in our productivity and achievement, but there is another level of consciousness that can differentiate us, accelerate the impact we have today, and assure the legacy we want to leave behind. The "inner game" of leadership is a mindset that must be developed and the skills required to pause, reflect, and assess as we lead must be carefully honed. In this radio interview, Emily explains how intense focus on the inner game of leadership can expand our range as a leader, create inspired teams, and give us the capacity to lead with greater excellence.
Thriving During the Stressful Holiday Season
The holidays certainly offer many reasons to be stressed. Frequently, the biggest source of holiday stress is dealing with difficult people that we may have been able to avoid at other times of the year. In this radio interview, Emily illuminates slight shifts we can make in how we approach relationships during the holiday season that are applicable to how we can improve all of our interactions with challenging people, even after the holidays are over. By taking a purposeful approach to well-being before the holiday season begins, setting intentions for each interaction during the holidays, and thoughtfully choosing your response during a stressful situation, you can gain a sense of calm and control that will allow you not merely to survive the holidays, but to thrive during this joyous season and throughout the year.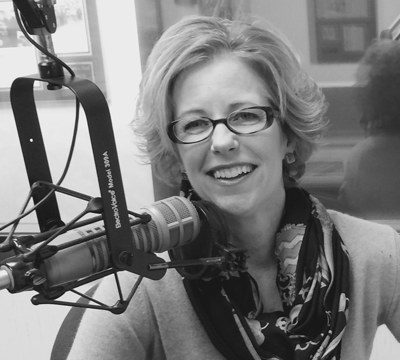 Setting Intentions
One of the best ways to begin a new year, a new project or even a new day is by setting a clear intention. By taking time to do this simple act, we set a path and create purpose in our lives. Recognizing what is working and what aspects of our lives have room for growth is the first step in developing an intentional plan for stretching our capacity and using small, incremental changes to make monumental impacts in our lives. In this radio interview, Emily leads the audience through the process of setting intentions that will allow us to live with a positive outlook and clarity. Using an approach that encourages us to be gentle with ourselves as we set intentions that move us forward, Emily provides insight into identifying and recognizing the importance of each of your intentions and its impact on your life, while considering what steps you must take to make your intentions a reality.
Creating Work-Life Balance
Pressures of constant work and family obligations can leave us feeling depleted and have damaging effects on our well-being. In a society that insists that we stay as busy as possible, finding work-life balance can be difficult. In this radio interview, Emily helps us to recognize the signs of imbalance, provides tools to assess our satisfaction with different aspects of our lives, and encourages us to be relentless in our prioritization of what is most important.